WITH TIGHT OR SOFT BACKREST
Designed in line with the Wybe table. The beautiful oblique lines make the bench a bit stubborn. Originally with a wooden backrest, but for more seating comfort now also available with an upholstered backrest. For the upholstery you can choose from beautiful soft and characteristic sheep leather or the slightly thicker cow leather in the colors black, brown and light brown. The stitching is also free to choose: in black, brown or sand. Possibly in light elm and walnut.
Fits nicely with the Wybe table, but goes just as well with any other Pilat&Pilat table.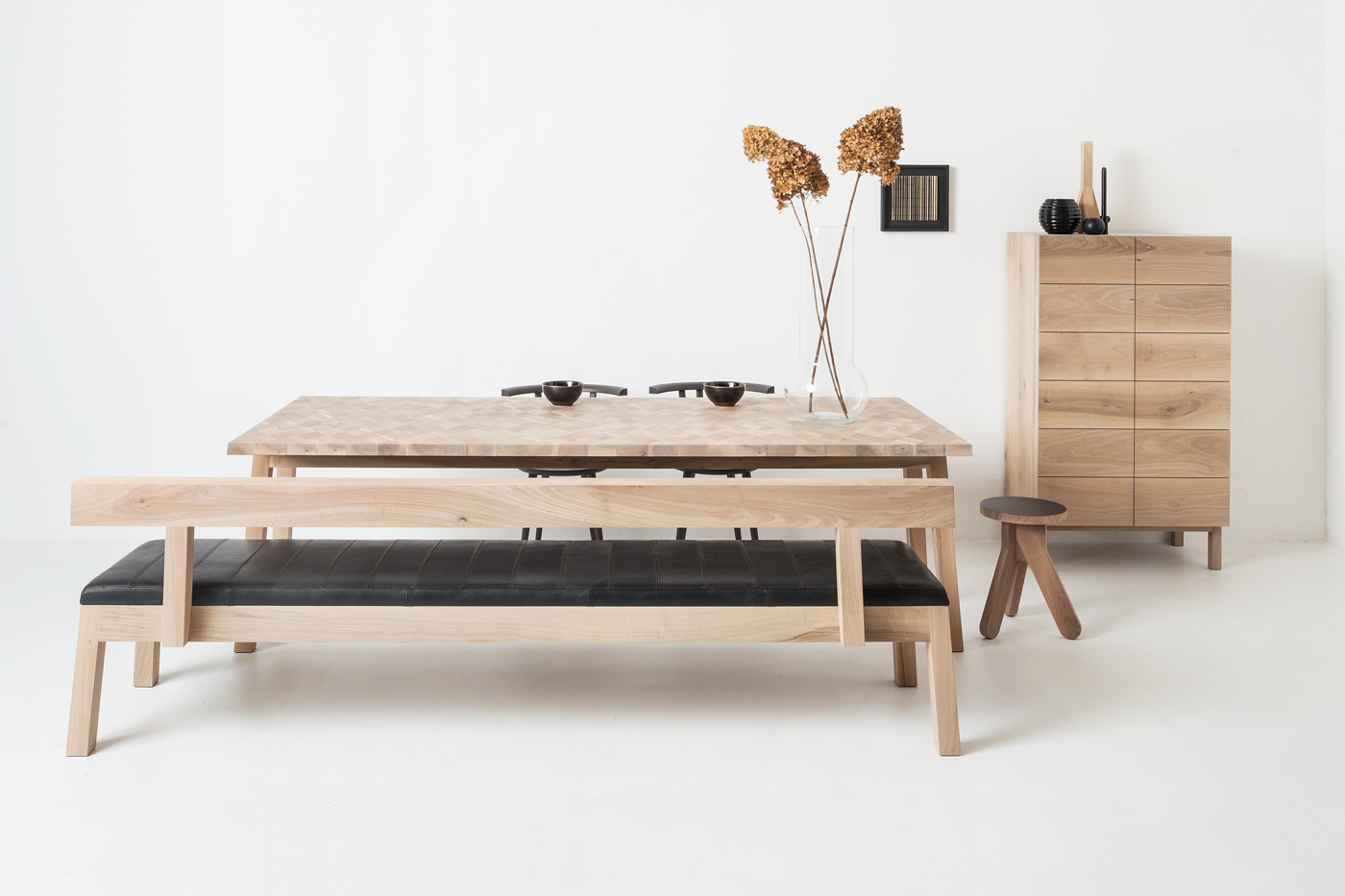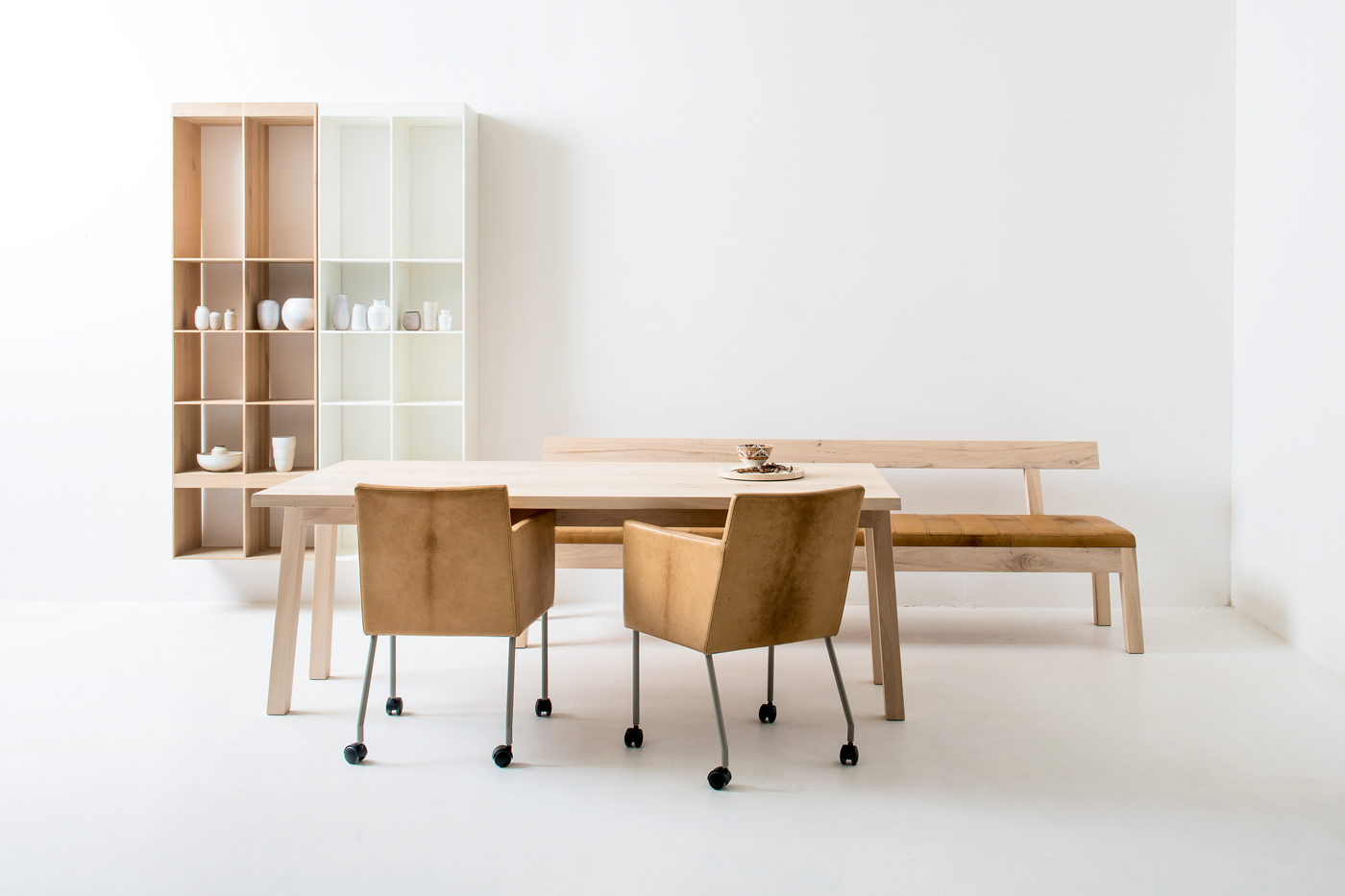 w x d x h
200 x 61,5 x 79
220 x 61,5 x 79
240 x 61,5 x 79
260 x 61,5 x 79
280 x 61,5 x 79
300 x 61,5 x 79
w x d x h
320 x 61,5 x 79
340 x 61,5 x 79
360 x 61,5 x 79
380 x 61,5 x 79
400 x 61,5 x 79