Just like the Tiemen 1, this table has a slender steel frame with the difference that it has no wooden 'socks'. The frame can be coated in five different colours: black, white, taupe, warm red or caramel or a color of your choice. The tabletop consists of whole lengths of wood in the longitudinal direction of the table. The top is 3 cm thick, of which 1 cm is visible because it is 'sunk' in the frame. Possible in oak, light elm, beech and walnut.
See also the Tiemen table 1. Tiemen 1 and 2 also work well as square or rectangular coffee tables.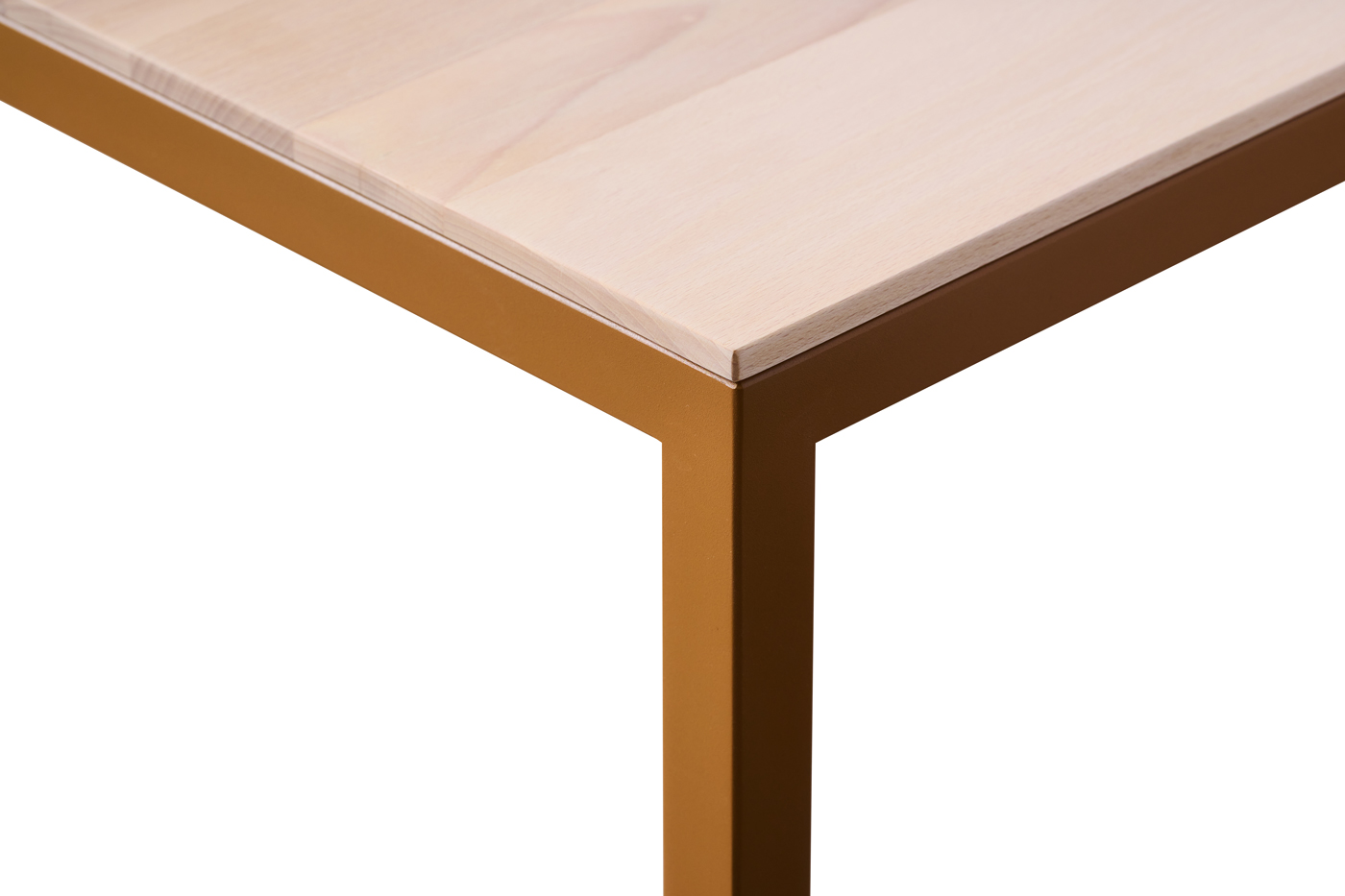 rectangular (L x W x H)
140 x 90 x 76
160 x 90 x 76
180 x 90 x 76
200 x 90 x 76
220 x 90 x 76
240 x 90 x 76
Wood samples give a color indication, because wood is a natural product, each piece of furniture will have its own appearance. Absolute color uniformity is not possible.