SLIM FIT TABLE
This table has a slender steel frame connected with wooden legs. The frame can also be made entirely of steel and can be coated in four different colours: black, white, taupe and warm red or a color of your choice. The table top consists of two parts. The wooden parts are made of whole lengths of wood, transverse to the longitudinal direction of the table. The top is 2 cm thick, of which 1 cm is visible because it is 'sunken' in the frame. Possible in oak, light elm and walnut.
Tiemen also works well as a square or rectangular coffee table.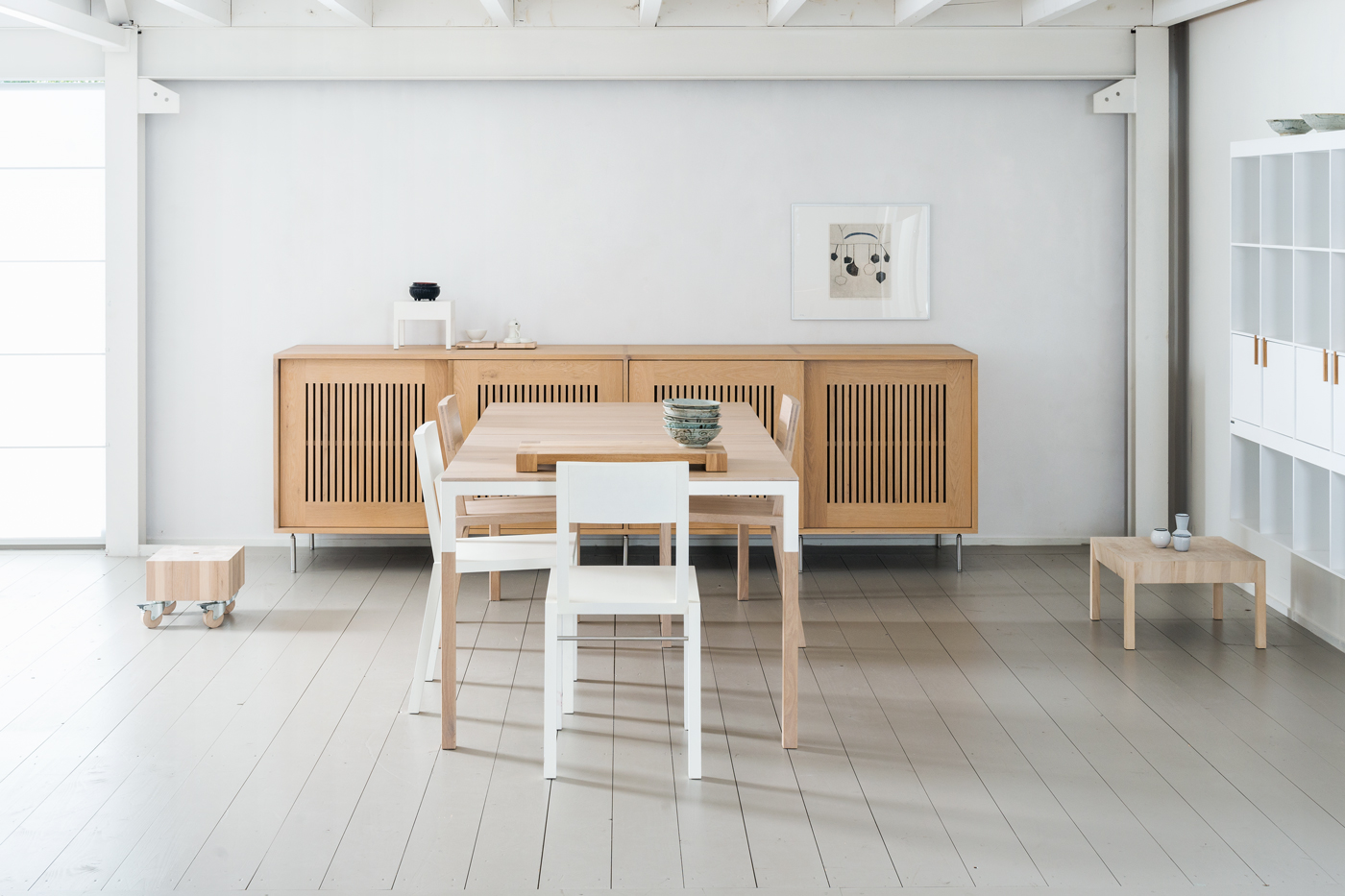 rectangular (lxbxh)
140 x 90 x 76
160 x 90 x 76
180 x 90 x 76
200 x 90 x 76
220 x 90 x 76
240 x 90 x 76
Wood samples give a color indication, because wood is a natural product, each piece of furniture will have its own appearance. Absolute color uniformity is not possible.