DESK AND BOOKSHELF IN ONE
With her shelves and worktop, Lutgarde is a bookshelf and desk in one. The worktop has a thickness of 3 cm. Dimensions: 187 x 30/60 x 33 cm (wxdxh) and possible in oak, light elm or walnut.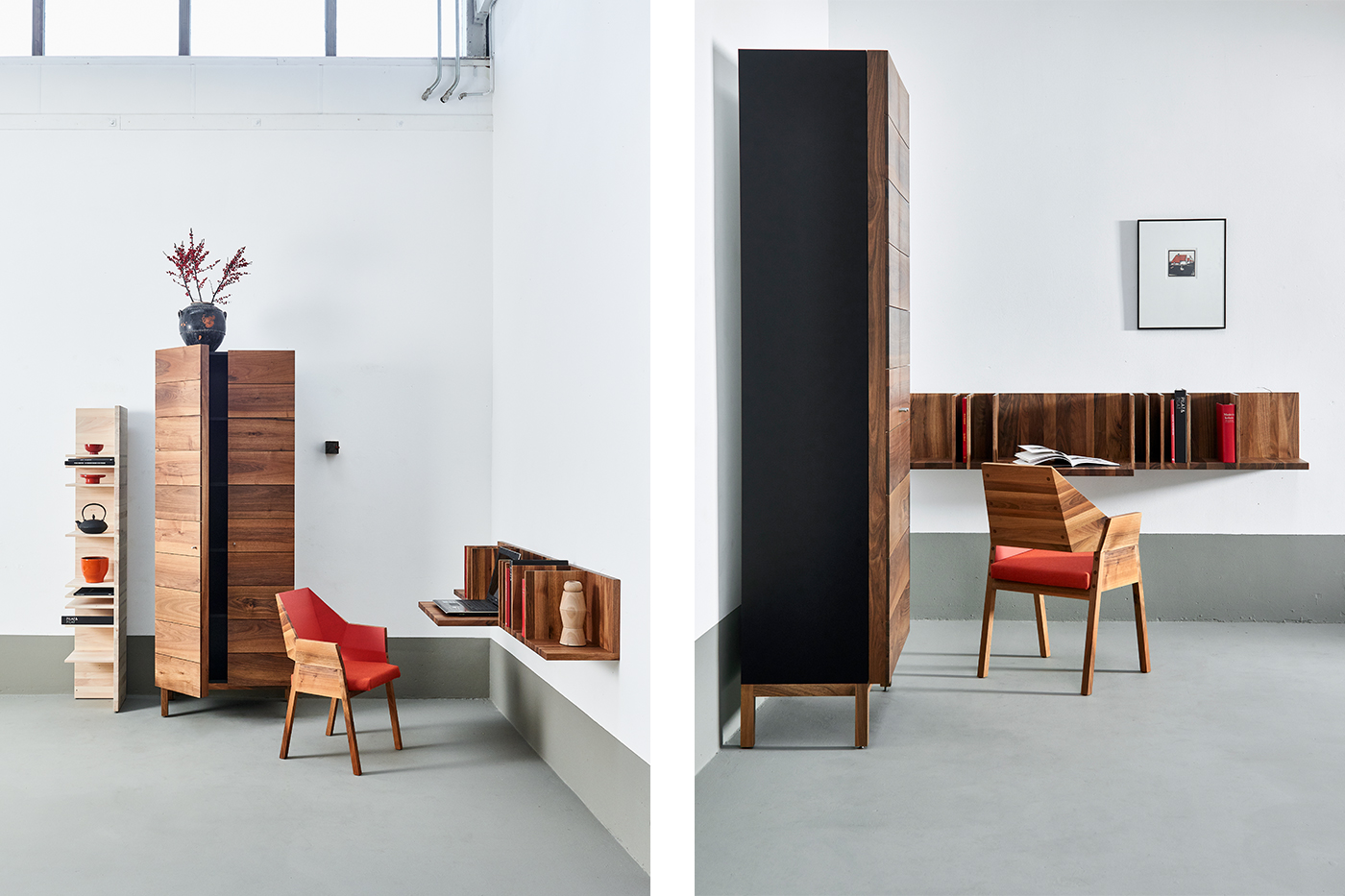 Wood samples give a color indication, because wood is a natural product, each piece of furniture will have its own appearance. Absolute color uniformity is not possible.