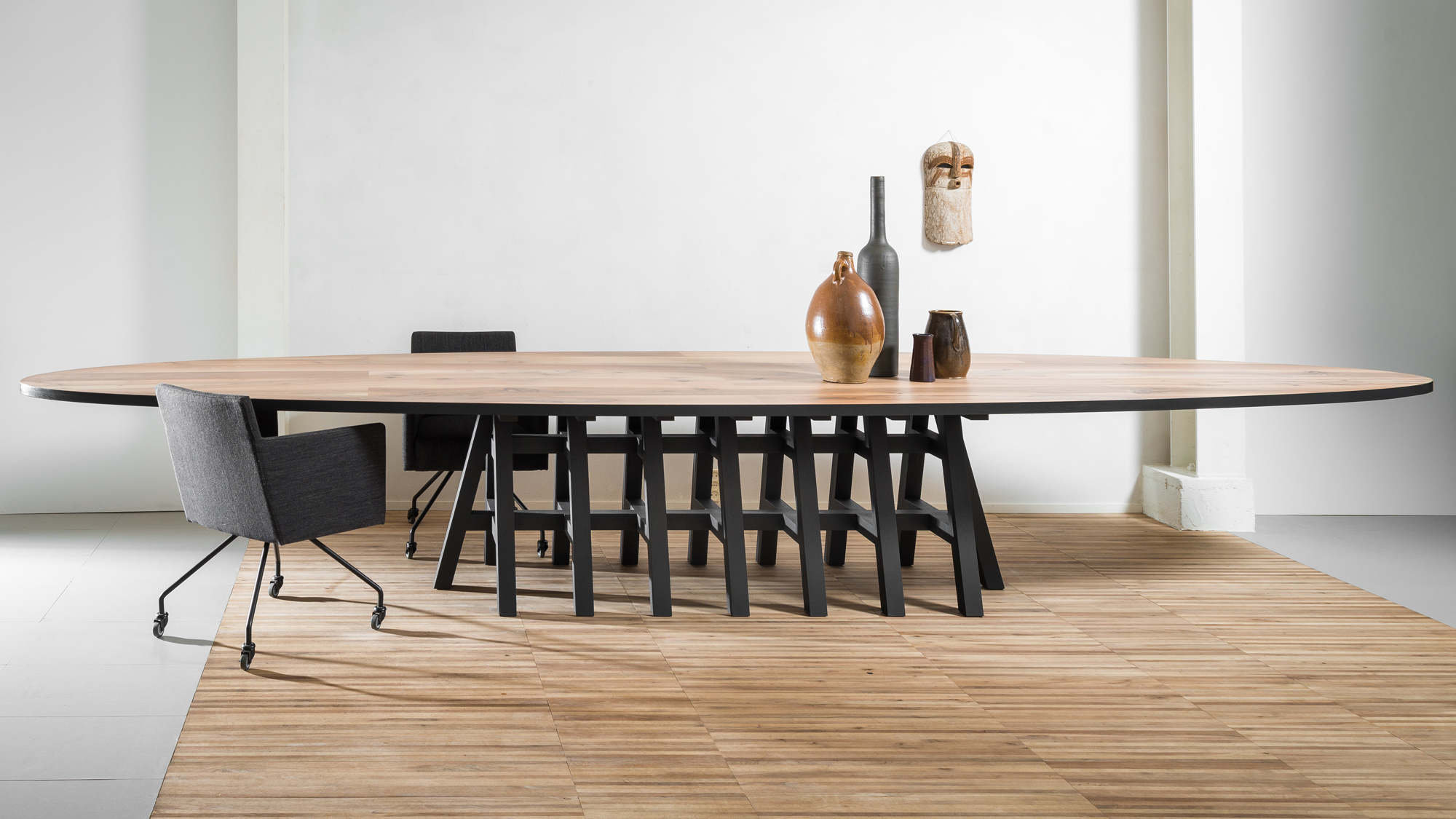 maintenance using lacquered surfaces
In addition to the treatment with oil and soap, Pilat&Pilat also offers a lacquer finish. A transparent lacquer can be combined with a stain. Furthermore, oak wood can be sprayed in a color lacquer, whereby the structure of the wood remains visible. In addition to the standard color lacquers, a lacquer finish in almost any RAL or Sikkens color is possible.
A varnish seals the wood in such a way that humidity differences have less influence on the functioning of the wood. Lacquering is also practical: the furniture is easy to clean with a duster or slightly damp cloth (not too wet).
Important: do not leave liquids lying around, but remove them within 10 to 15 minutes.
Use coasters and do not place red-hot objects on the furniture, as this will cause stains that cannot be removed. Be careful with porous vases and flower pots, they can leave irreparable circles.
A lacquered piece of furniture feels different from a piece of furniture with an oil or soap finish. The lacquer removes contact with the wood for the user. Possible damage is more difficult to solve. Where with a soap or oil finish a piece of furniture can be updated without visible traces, a lacquered piece of furniture will often have to be completely sanded and repainted.