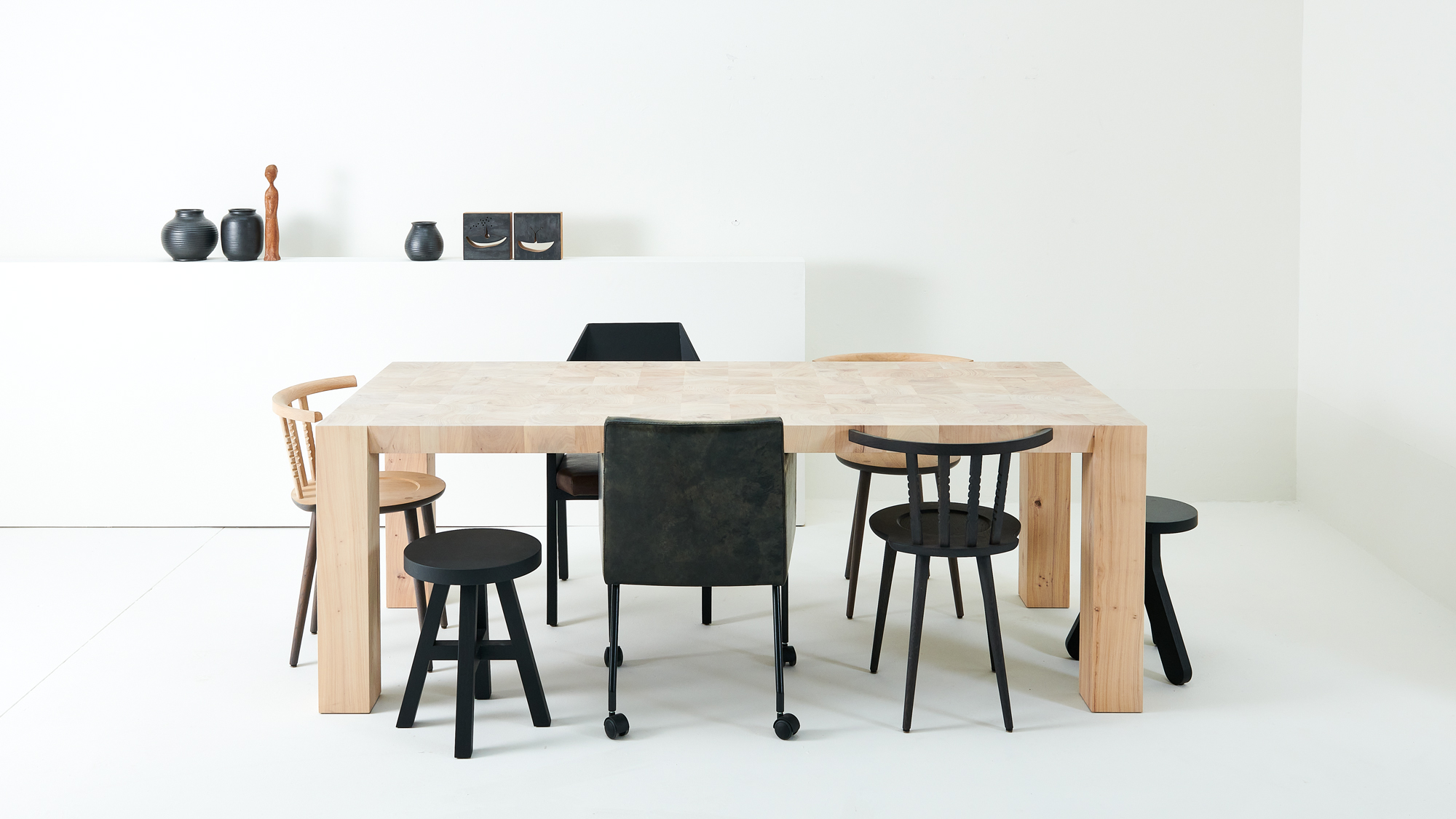 unique table in limited edition
25 years later, PILAT&PILAT will once again have the DURK table in 2021. 25 times a numbered table, just like in 1996, made of dried elm wood.
At the time, Gjalt Pilat saw three-metre-long, square parts made of logs at a sawmill in Harlingen. Wood measuring 16 by 16 centimeters intended for restorations on the interior of windmills. He took some of it. After processing, parts of 13.5 by 13.5 cm remained. By sawing slices eight centimeters thick, end grain cutting surfaces were created. Square wood patterns formed a rectangular tabletop both then and now. Sorted by color, the end grain shows growth rings and line patterns.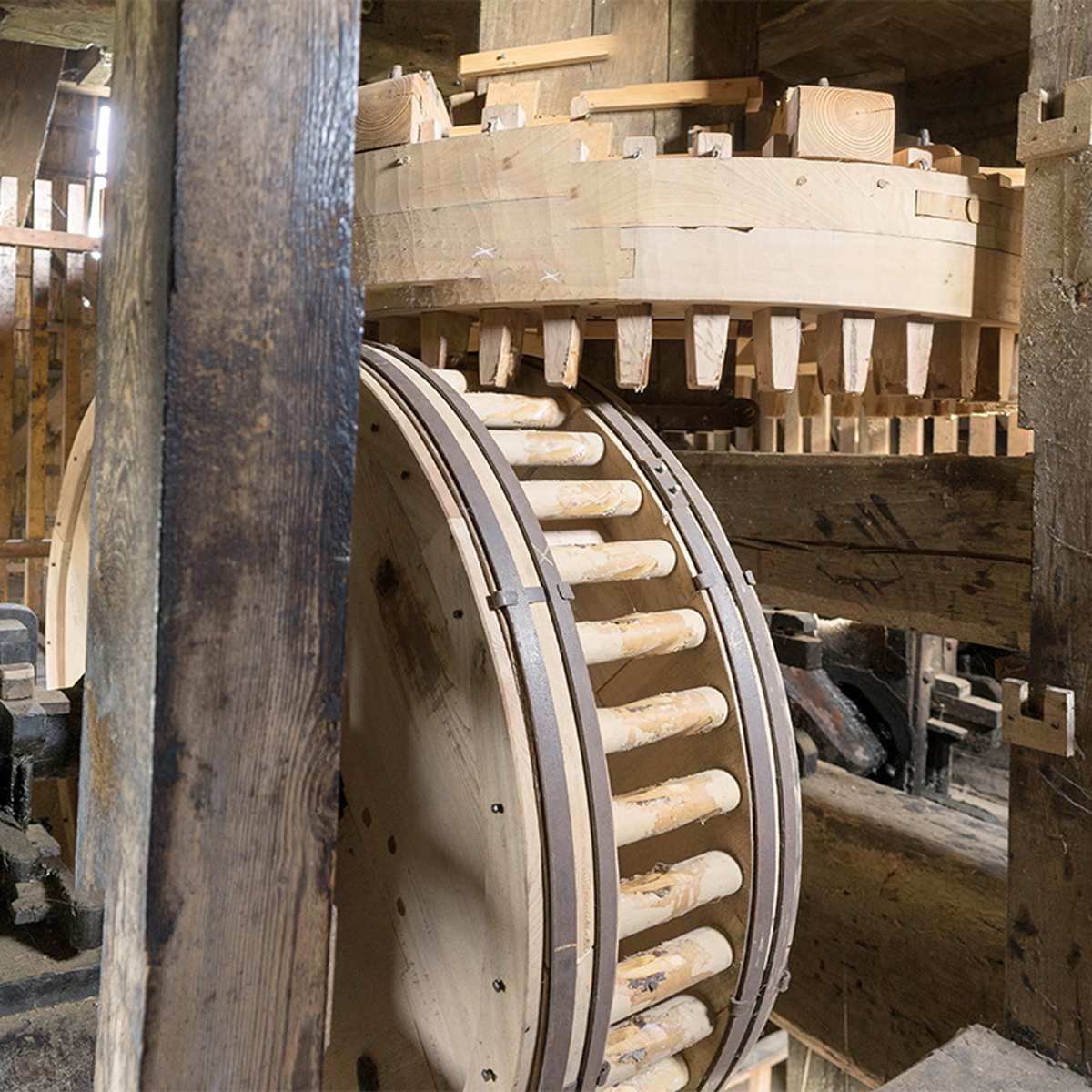 Trees are like people, all different in detail
DURK therefore offers 25 times again all kinds of insights into elms. The individual numbers are punched into the long side, for example: 'No. 8/25' The oblique angle of the inward flowing table edges invites you to take a seat. This facet keeps DURK airy.
The finish with white soap not only softens the color nuances. Your hands also experience a silky, smooth touch. They are probably the ones who will search for corresponding annual rings and knots on your behalf.
At the corners, the table legs logically continue with the same size. Four trees are, as it were, still standing upright; just as PILAT&PILAT likes to let nature shine in its essence.

in recognizable handwriting
Wood from a variety of elms is used in every DURK. For the one-off return of these tables, Gjalt already dried material in the PILAT&PILAT factory in Bosnia five years ago. His love for the wood, so suitable for working, makes him a patient craftsman.
The slow working method certainly appeals to the PILAT&PILAT enthusiast. You will recognize PILAT&PILAT's sustainable working method par excellence in DURK. The material, straight from the trees, lay quietly ready to become an heirloom of the future.
Drawn in recognizable PILAT&PILAT handwriting, DURK is pleasant to read but certainly not predictable. Truly a timeless table!
Available dimensions DURK
Length 2.16 meters (12 pieces)
Length 2.29½ meters (13 pieces)
Width 93 centimeters
DURK therefore offers 25 times again all kinds of insights into elms.
Are you interested? Please feel free to contact us via pilat@pilat.nl
text: Marijke Rolf, www.storystrikes.nl