DIAMOND PATTERN OR THE TRANQUILITY OF SIMPLICITY?
This piece of art by furniture makers bears its name Wybe thanks to the pattern in the table top. The table top is entirely made of solid wood and is inspired by classic inlay work. The simple base serves the lively top. For those who prefer a calm look; the Wybe is also available with a full-length wooden table top. The Wybe has no overhang on the short sides as standard, but is available on request. From a length of 300 cm, the Wybe has an overhang of 30 cm all around. Possibly in light elm and walnut. A full-length table top is also possible in oak.
NEW: Wybe with table top constructed from whole lengths of wood is now also available with a round table top (with a diameter of 130 to 160), available in Light Elm, Oak and Walnut.
The Wybe table feels complete with the matching Wybe bench.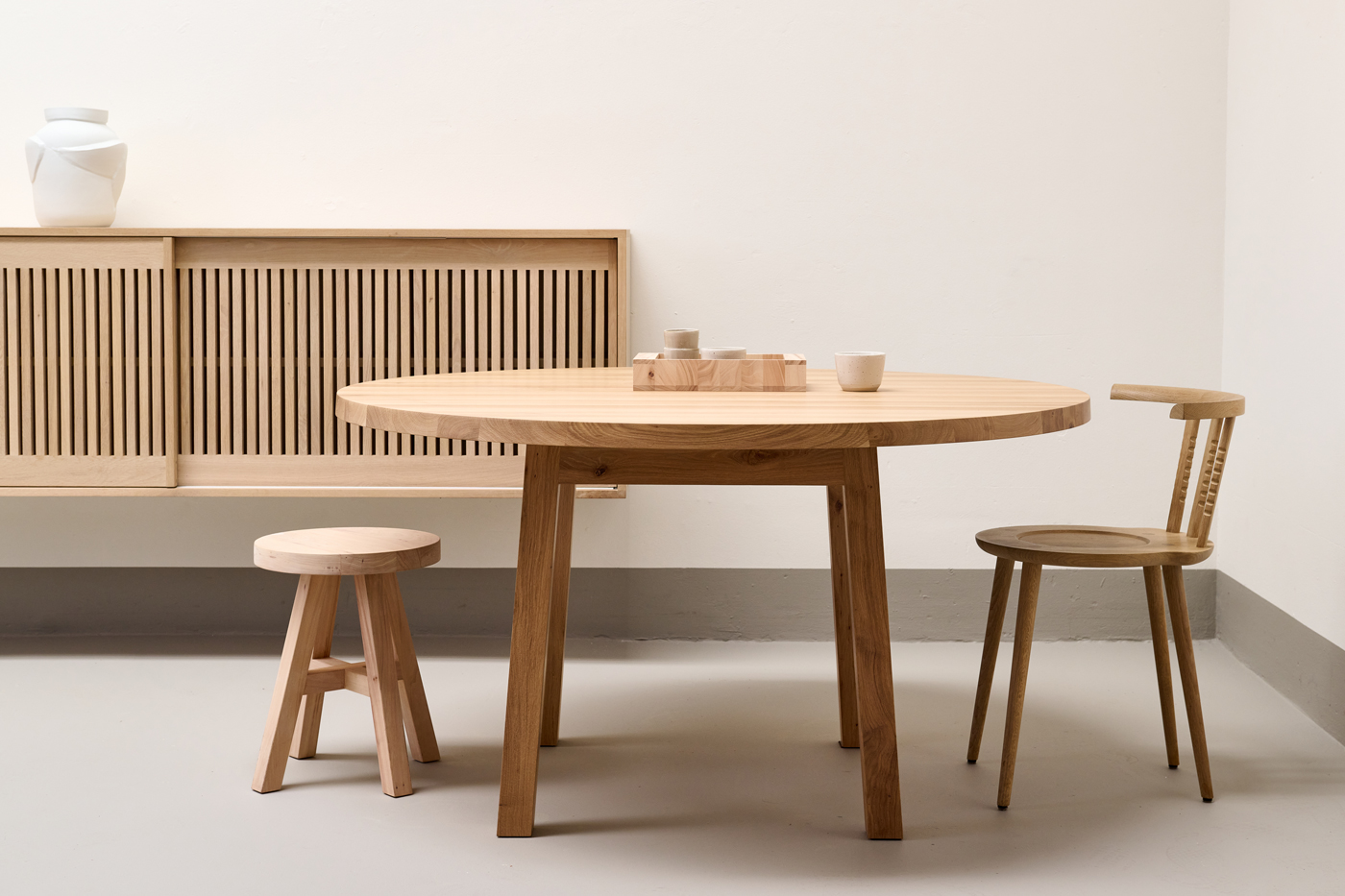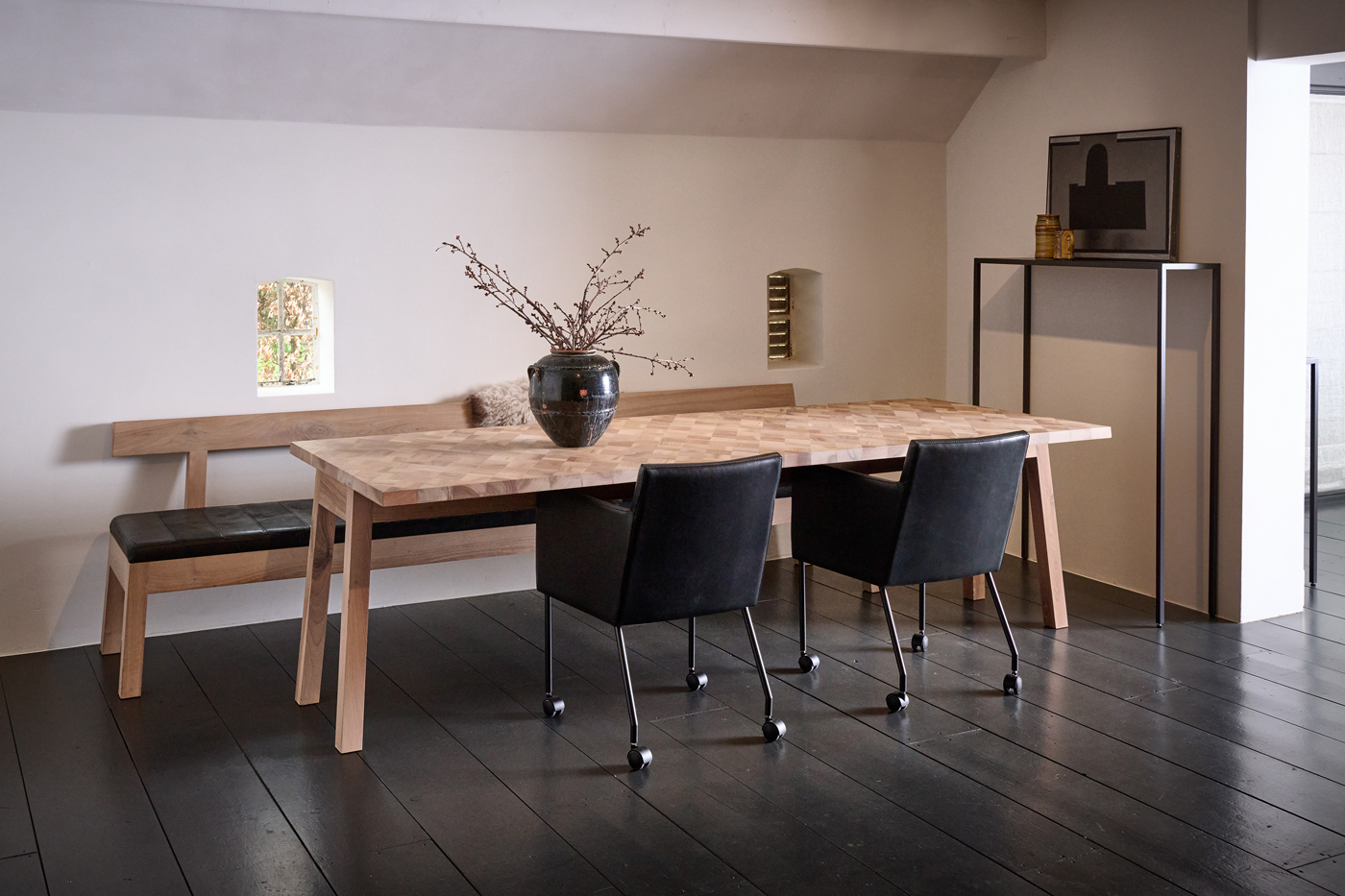 rectangular (lxbxh)
200 x 100 x 76
220 x 100 x 76
240 x 100 x 76
260 x 100 x 76
280 x 100 x 76
300 x 100 x 76
round (ø x h)
ø 130 x 76
ø 140 x 76
ø 150 x 76
ø 160 x 76
Wood samples give a color indication, because wood is a natural product, each piece of furniture will have its own appearance. Absolute color uniformity is not possible.