CHALLENGES GRAVITY
What a daredevil this Tom! The round tubes of the base manage to keep the table top stable in the air. The table top has a rounded rejuvenation as standard (only on the long sides with the rectangular top). Possible in oak, light elm and walnut.
ABOUT THE DESIGNER:
Chris Slutter (1972) is averse to computer techniques, but has an enormous passion for mechanical production techniques. The design usually starts from an investigation into the deformation of material. Techniques such as crushing and expanding pipes and forcing a flat plate form an important basis for his work. The result radiates the same toughness as the machines he works with. Raw, sober, powerful. Chris' work is tangible. It creates an image that is strong and associative. Although the work is apparently uncomplicated, beneath the surface it is narrative and poetic, with an eye for detail.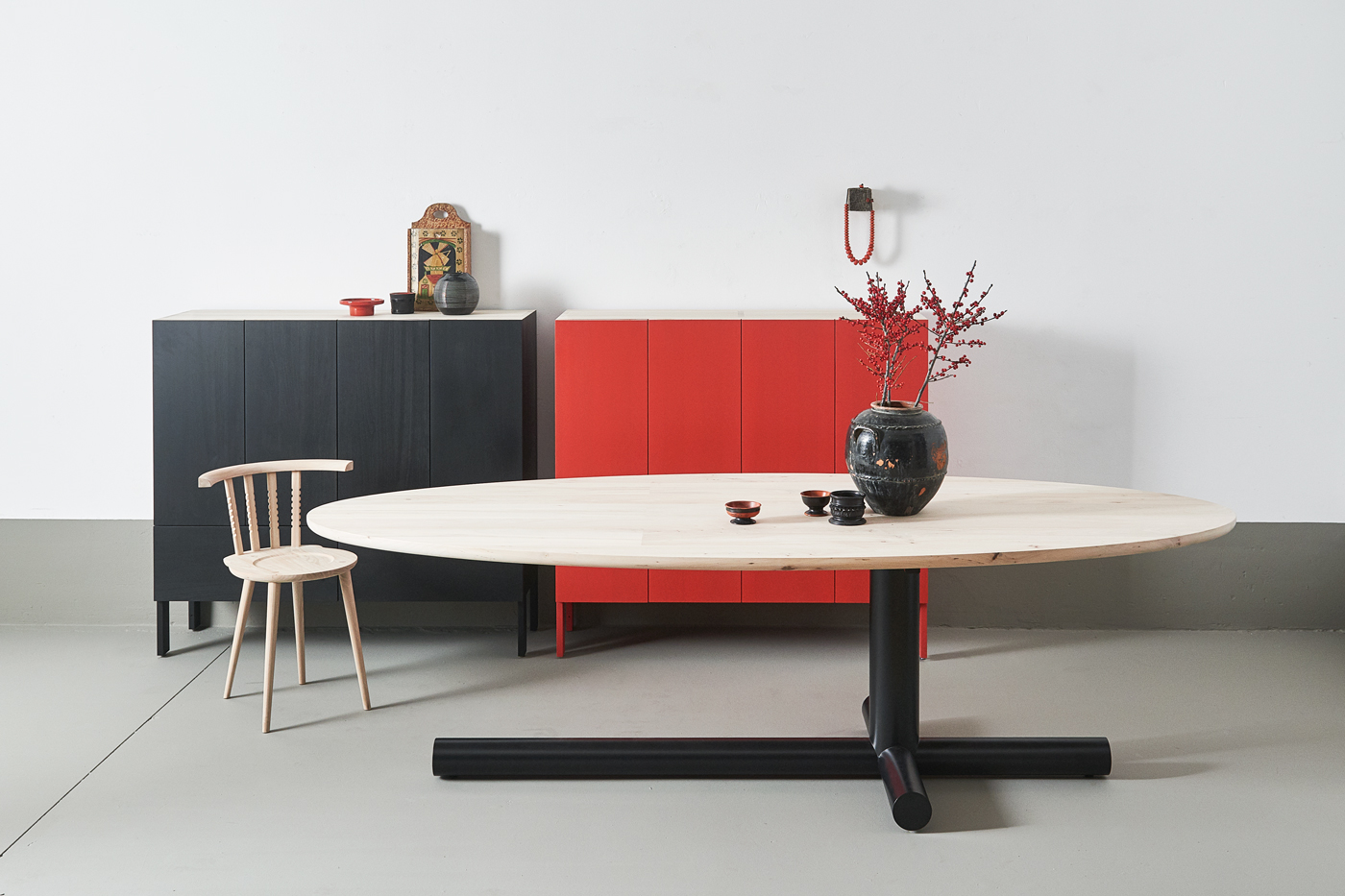 rectangular (lxbxh)
220 x 100 x 76
240 x 100 x 76
oval (lxbxh)
220 x 110 x 76
240 x 110 x 76
260 x 110 x 76
Wood samples give a color indication, because wood is a natural product, each piece of furniture will have its own appearance. Absolute color uniformity is not possible.