ORDER BEFORE AND BEHIND THE DOORS
It predates the Famylje Collection and therefore has no name, but a number. This cabinet clearly shows that rhythm is one of the characteristics of the Pilat&Pilat style. The grain of the tree continues from left to right for even more tranquility. You can opt for a wooden hull or an MDF hull sprayed in a color of your choice. Available in three heights. Possibly in oak, light elm, or walnut.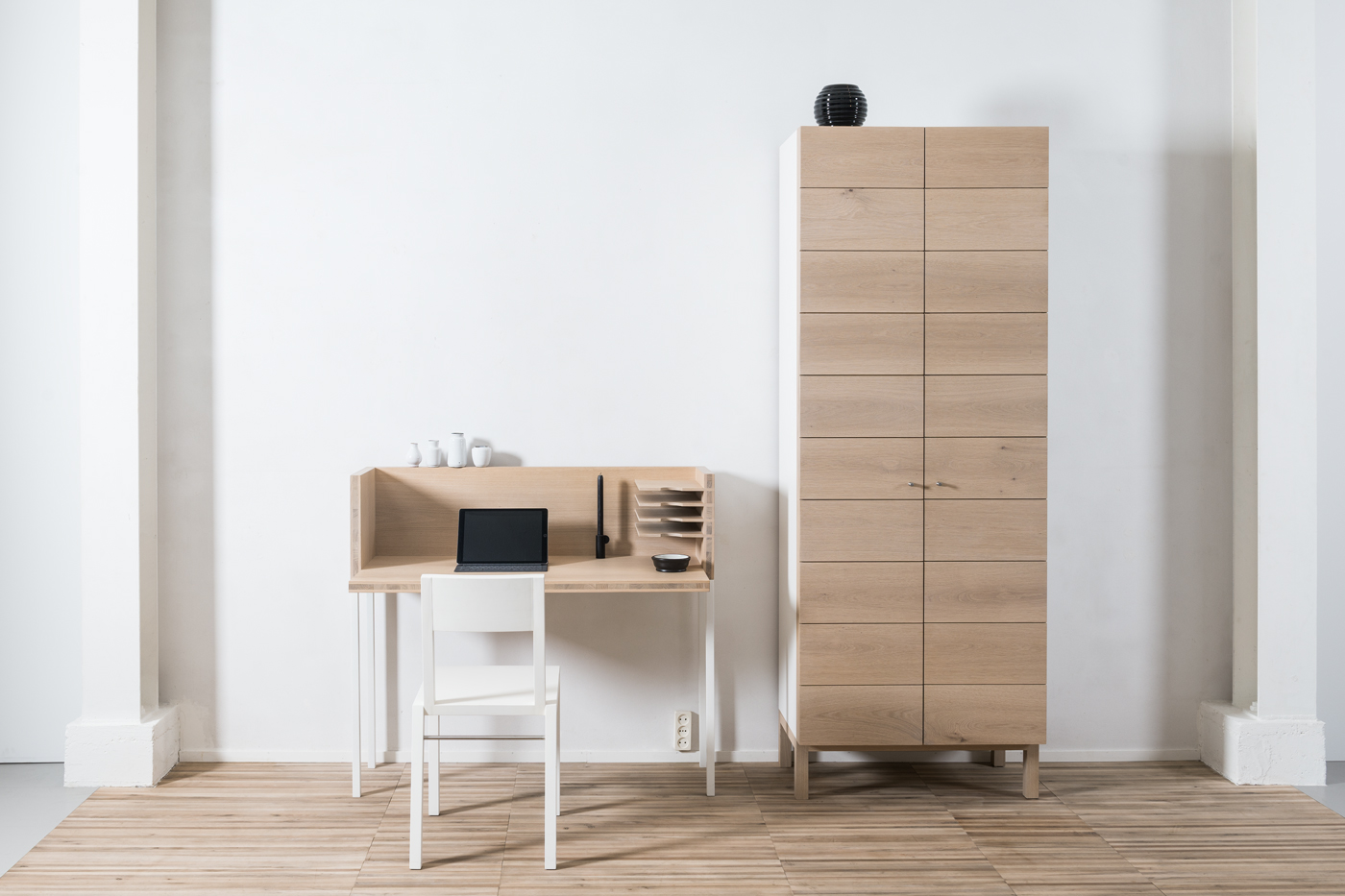 w x d x h
80 x 47 x 100
80 x 47 x 140
80 x 47 x 220
Wood samples give a color indication, because wood is a natural product, each piece of furniture will have its own appearance. Absolute color uniformity is not possible.