VERSATILE AND GROWS WITH YOUR NEEDS
Meet the versatile Stijn. An infinite number of combinations are possible with 4 elements. Compact and simple in small spaces or, on the contrary, iconic in spacious rooms due to the power of repetition. Stijn fits everyone. The Stijn shelving unit modules are composed on the basis of 4 elements: base panel, shelf, coat rack and socket. Possibly in oak, light elm, or walnut.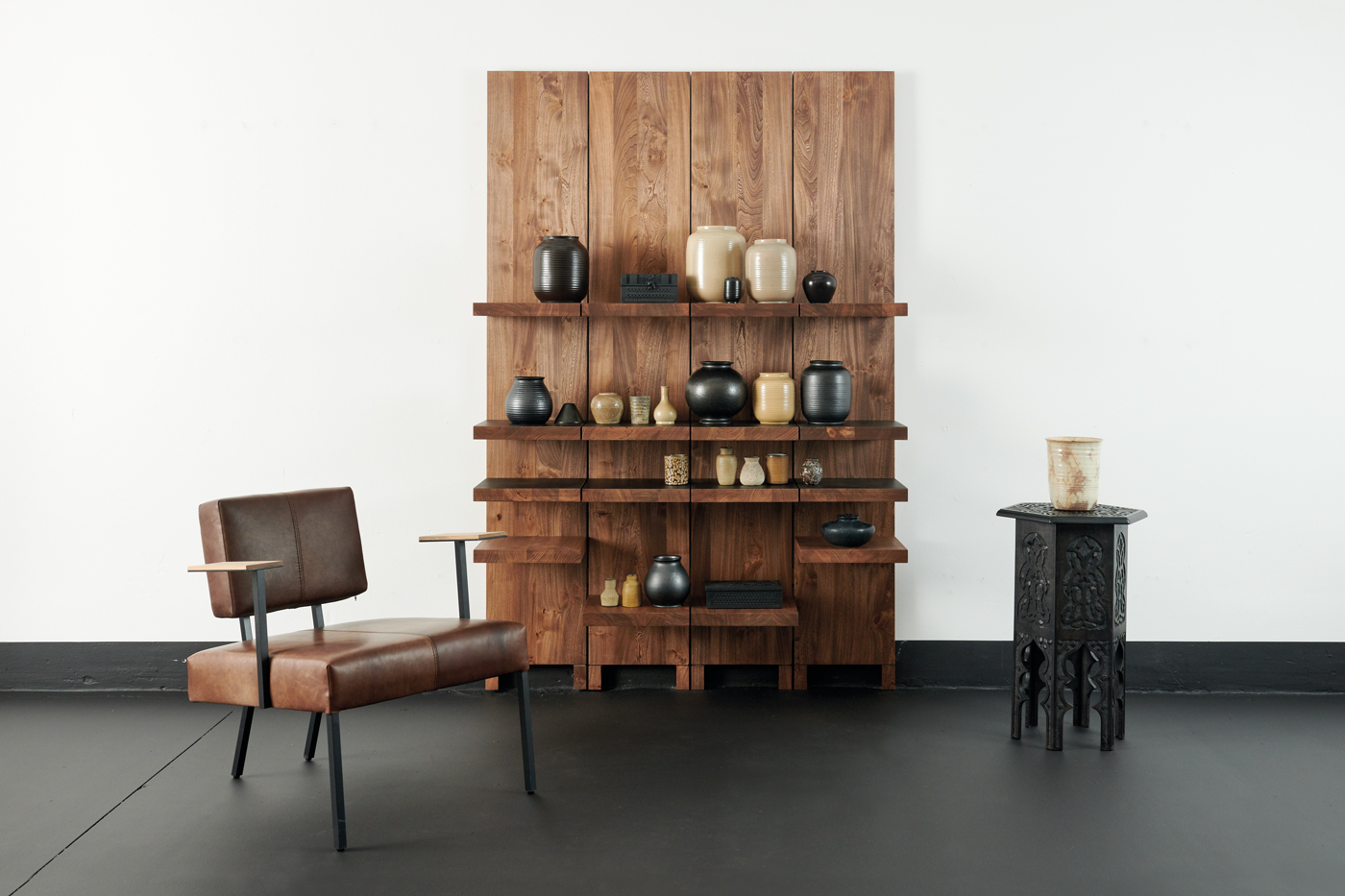 3 basic parts:
BASE PANEL (w x d x h)
32 x 4 x 197
SHELF (w x d x h)
32 x 32 x 4
COAT RACK ELEMENT (w x d x h)
64 x 10 x 4
97 x 10 x 4
Wood samples give a color indication, because wood is a natural product, each piece of furniture will have its own appearance. Absolute color uniformity is not possible.