PLAYFUL SET WITH A TWIST
With a facet that looks just different when you look at it from a different angle. Supported by a steel frame that dares to be different. Silas is available in 3 sizes and is sold as a set of 2 or set of 3. The frame is coated in black as standard, other colors available on request. Possibly in oak and walnut.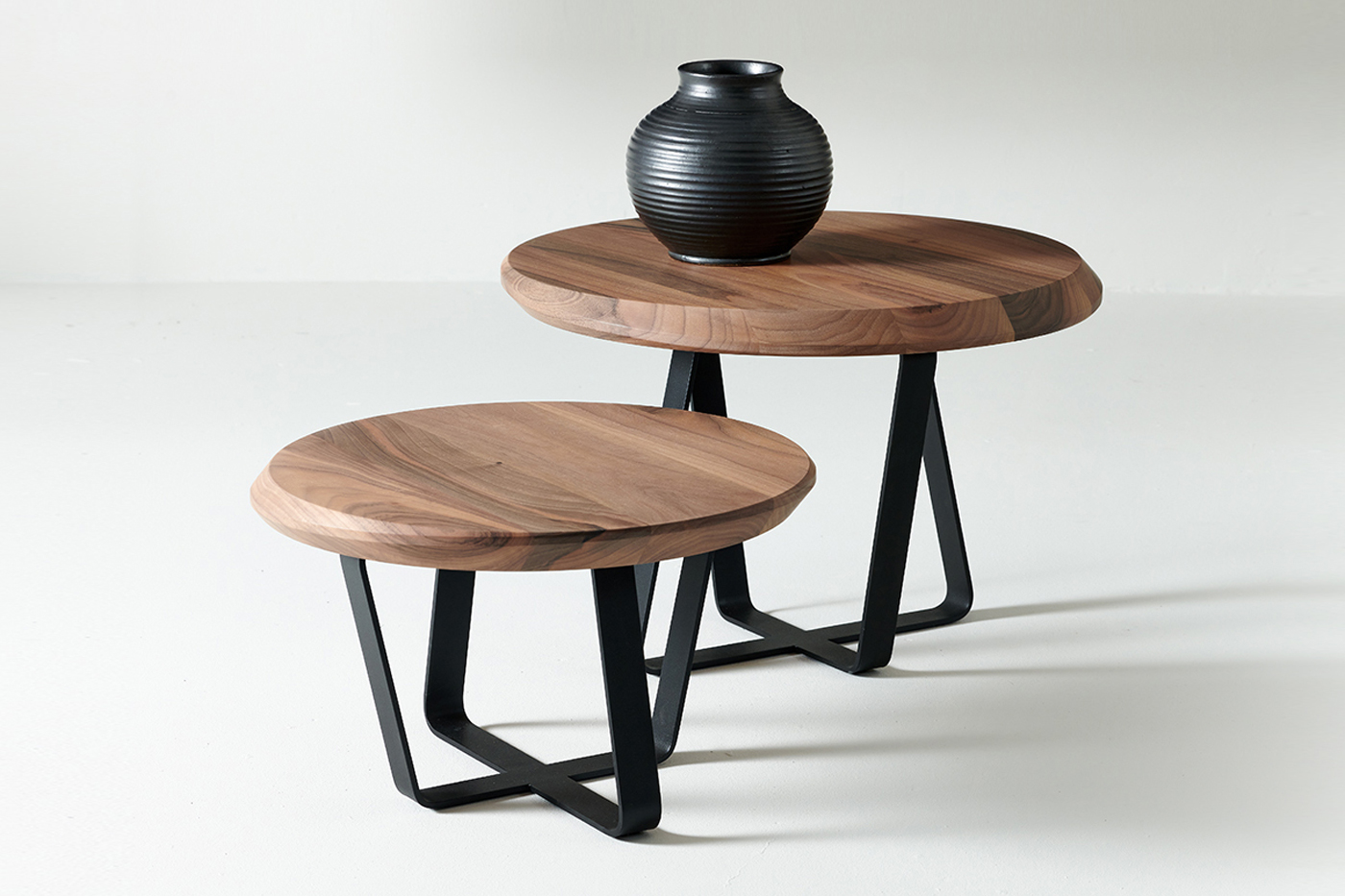 round (Øxh)
Ø 50 x 30 - small
Ø 60 x 40 - medium
Ø 80 x 25 - large
SOLD AS A SET
1. small + medium
2. small + medium + large
Wood samples give a color indication, because wood is a natural product, each piece of furniture will have its own appearance. Absolute color uniformity is not possible.