CABINET OR WOODEN ART OBJECT?
Lutgarde asks little and gives a lot. She is satisfied with a modest place. Lutgarde generously shares her space with everything that needs a place but can be seen. A beautiful couple with the Lutgarde desk. Available in four heights: 107 / 147 / 187 / 227 cm. Possibly in oak, light elm, or walnut.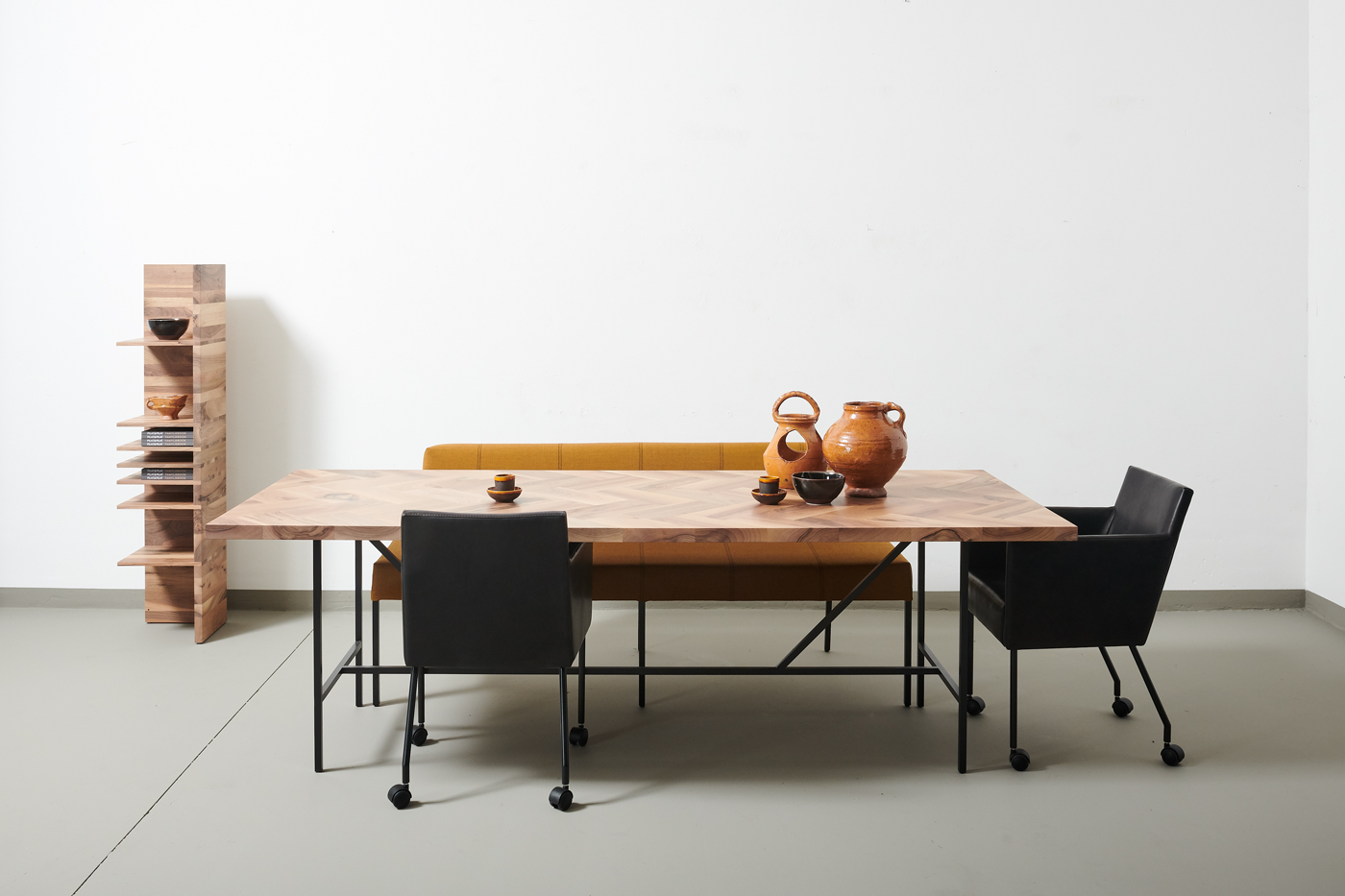 W X D X H
33 x 33 x 107
33 x 33 x 147
33 x 33 x 187
33 x 33 x 227
Wood samples give a color indication, because wood is a natural product, each piece of furniture will have its own appearance. Absolute color uniformity is not possible.