SPEAKS HIS OWN VISUAL LANGUAGE
An exciting game of equal shapes, placed at right angles, make a balanced table. With a rustic table top of oak, the Klaas has characteristic cracks, filled with black. The top thickness is 3 cm and is supported by a unique steel frame of 10 cm x 1.2 cm solid steel. Klaas is also available as a coffee table. Possible in oak, light elm and walnut.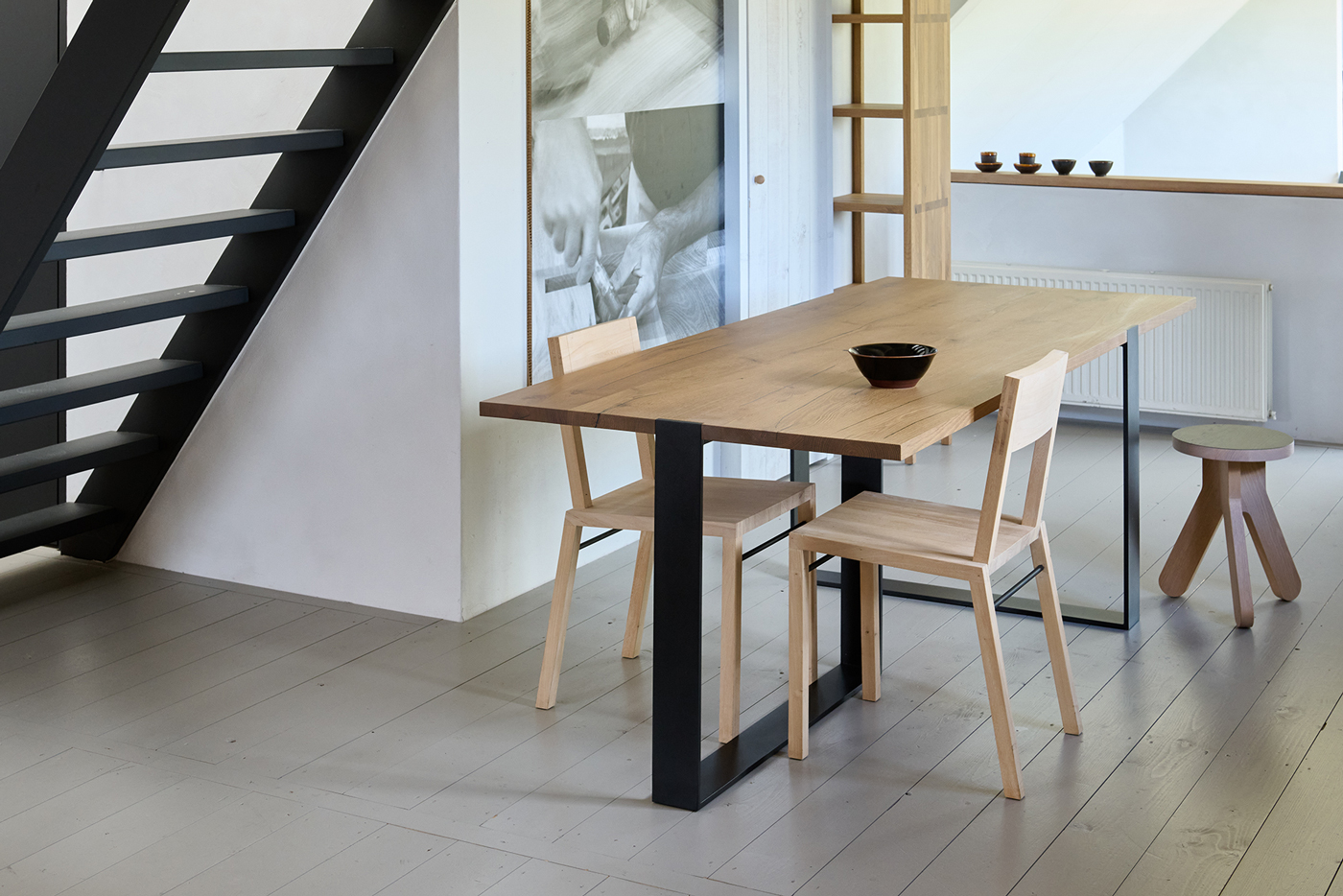 rectangular (lxbxh)
180 x 92 x 76
200 x 92 x 76
220 x 92 x 76
240 x 92 x 76
260 x 92 x 76
Wood samples give a color indication, because wood is a natural product, each piece of furniture will have its own appearance. Absolute color uniformity is not possible.