STYLISH AND SOPHISTICATED
Hotze can be seen in every room. Due to the options for the doors and body, the Hotze sideboard can be fitted into any interior in size and appearance. The hull is available in solid wood (oak, light elm or walnut) or in MDF, painted in any desired RAL or Sikkens color. Doors of your choice of wood and/or MDF. Hotze hangs on the wall by means of a metal strip. Choose three, four or 5 compartments wide.
Hotze is also available as a coffee table or shelving unit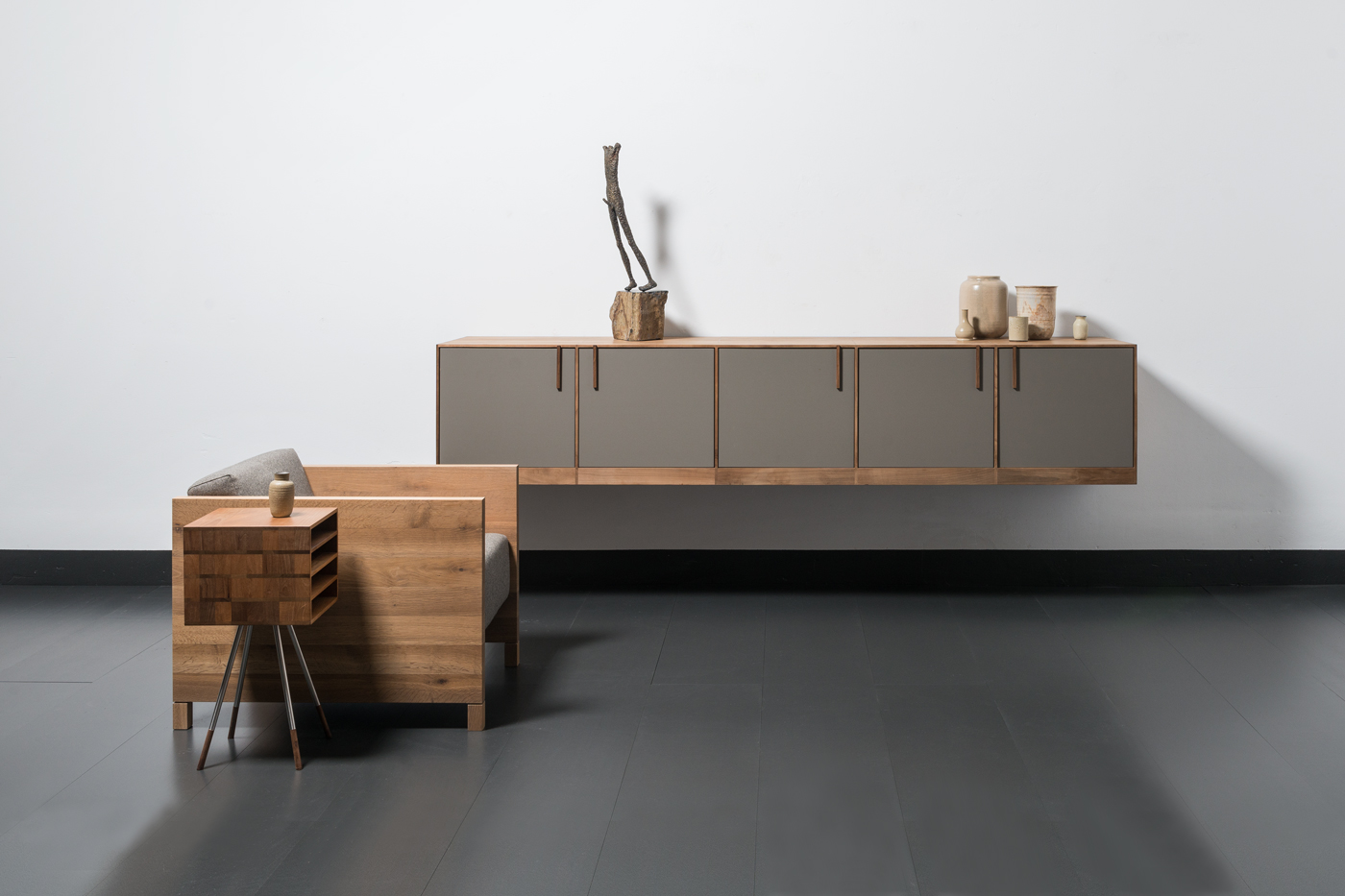 W X D X H
150 x 40 x 50
150 x 50 x 50
200 x 40 x 50
200 x 50 x 50
250 x 40 x 50
250 x 50 x 50
Wood samples give a color indication, because wood is a natural product, each piece of furniture will have its own appearance. Absolute color uniformity is not possible.