DISPLAY YOUR BELOVED THINGS
Naturally: the perfect framing for your beloved possessions. Thanks to the same height between the shelves, the whole remains organized. Against the wall or loose in the room, Edward adapts to your wishes. Dimensions: depth 33 cm, choice of uprights: 147, 185 cm or 223 cm high, shelves 30 or 63 wide. The standard height between the shelves is 35 cm. Possible in oak, light elm and walnut.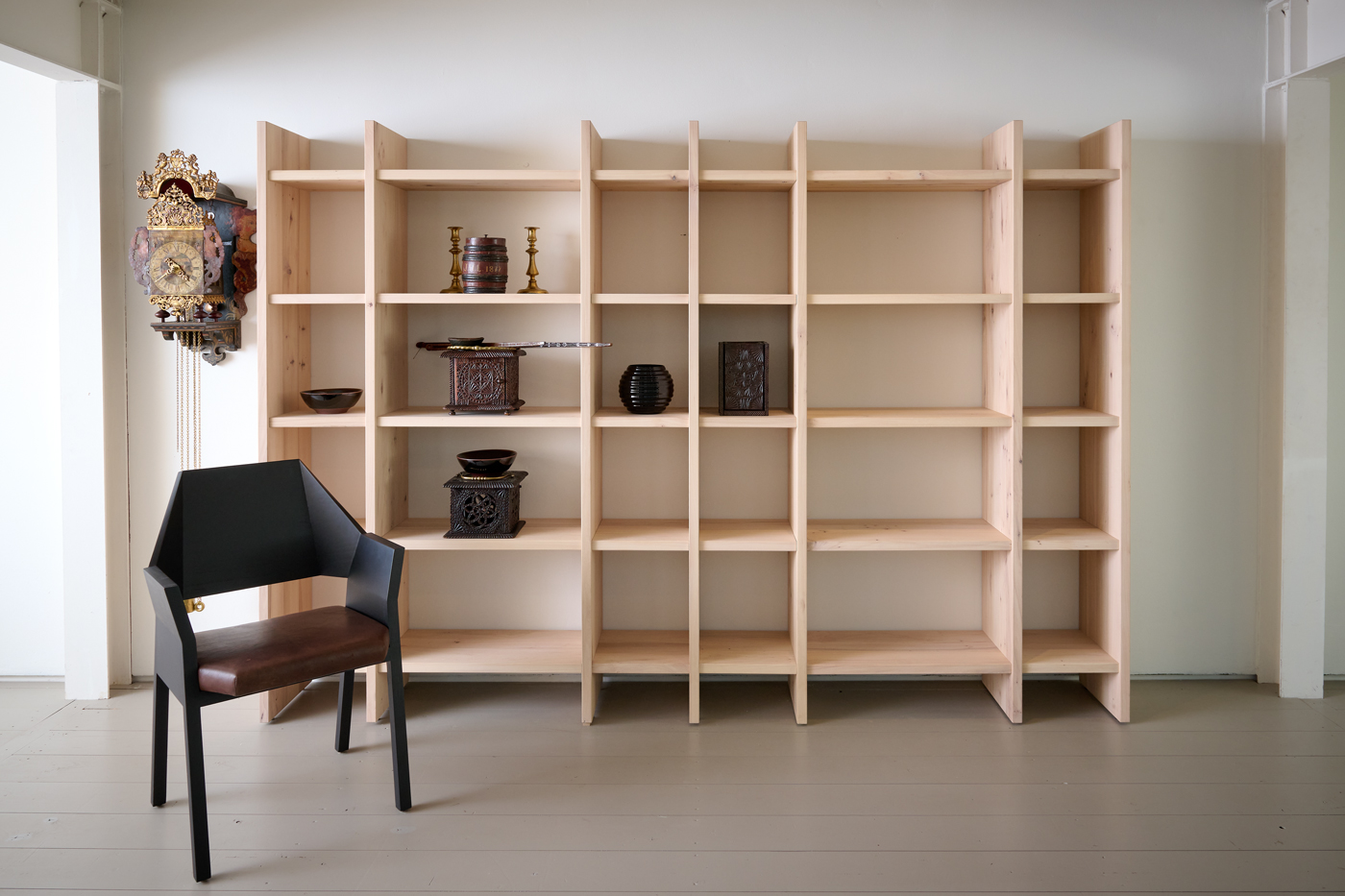 4 basic parts w x d x h
3 uprights:
3 x 33 x 147
3 x 33 x 185
3 x 33 x 223
2 shelves:
30 x 32 x 3
63 x 32 x 3

Wood samples give a color indication, because wood is a natural product, each piece of furniture will have its own appearance. Absolute color uniformity is not possible.