HERRINGBONE IN HIGHER SPHERES
The steel frame gives the Brugt a slender appearance. The standard table top has a herringbone pattern, but is also possible with wooden parts in full lengths. The table top thickness is 4 cm and has an overhang of 25 cm on the short sides. Possible in oak, light elm and walnut. The base is made of 2 x 2 cm solid steel.
Brugt is also available as a low-dining table and as a coffee table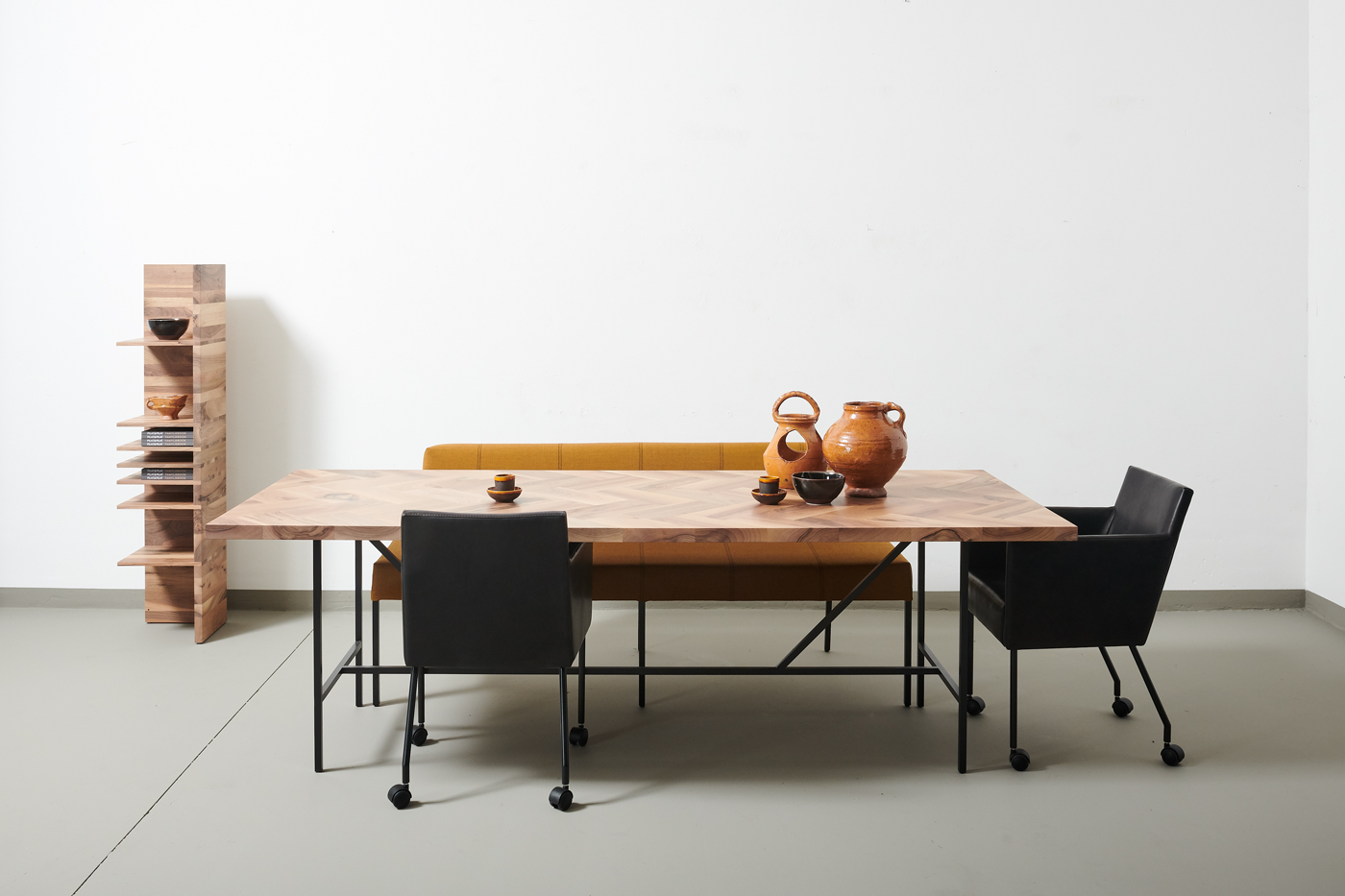 rectangular (lxbxh)
180 x 100 x 76
200 x 100 x 76
220 x 100 x 76
240 x 100 x 76
260 x 100 x 76
280 x 100 x 76
300 x 100 x 76
Wood samples give a color indication, because wood is a natural product, each piece of furniture will have its own appearance. Absolute color uniformity is not possible.