EVERYTHING ON THE COUCH
Enjoy a long dinner, have a coffee or do homework on this wooden and leather sofa. Possible in oak, light elm and walnut. You can choose from beautiful soft and characteristic sheep leather or the slightly thicker cow leather in the colors black, brown and light brown. The stitching is also free to choose: in black, brown or sand.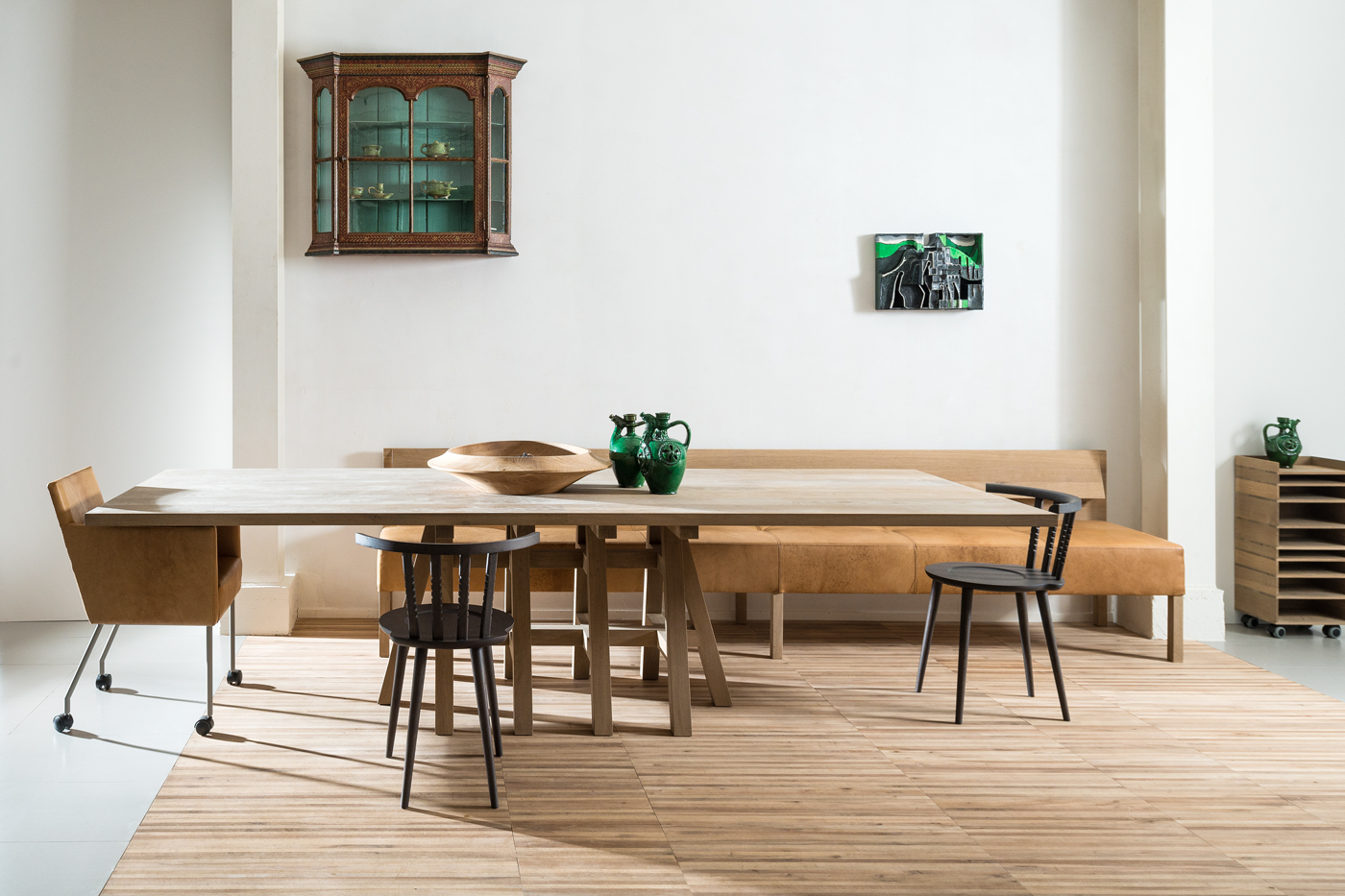 w x d x h
160 x 59 x 78
180 x 59 x 78
200 x 59 x 78
220 x 59 x 78
240 x 59 x 78
260 x 59 x 78
280 x 59 x 78
300 x 59 x 78
320 x 59 x 78
Wood samples give a color indication, because wood is a natural product, each piece of furniture will have its own appearance. Absolute color uniformity is not possible.