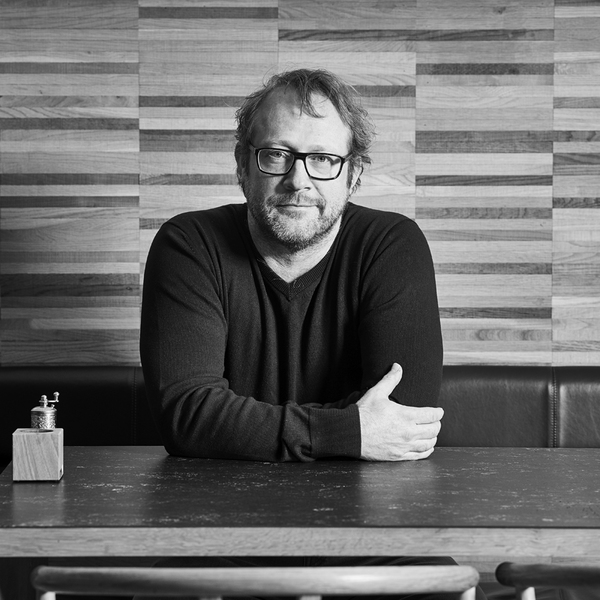 Chris Slutter (1972) is averse to computer techniques, but has a huge passion for mechanical production techniques. The design often starts from an investigation into the deformation of material. Techniques such as crushing and expanding pipe and forcing a flat plate form an important basis for his work. The result exudes the same toughness as the machines he works with. Raw, sober, powerful.
Chris' work is tangible. It creates an image that is strong and associative. Although the work is apparently uncomplicated, beneath the surface it is narrative and poetic, with an eye for detail.
Chris works as an independent designer in Amsterdam. His studio is largely furnished as a workshop. All prototypes, commissioned work and small series are produced here.