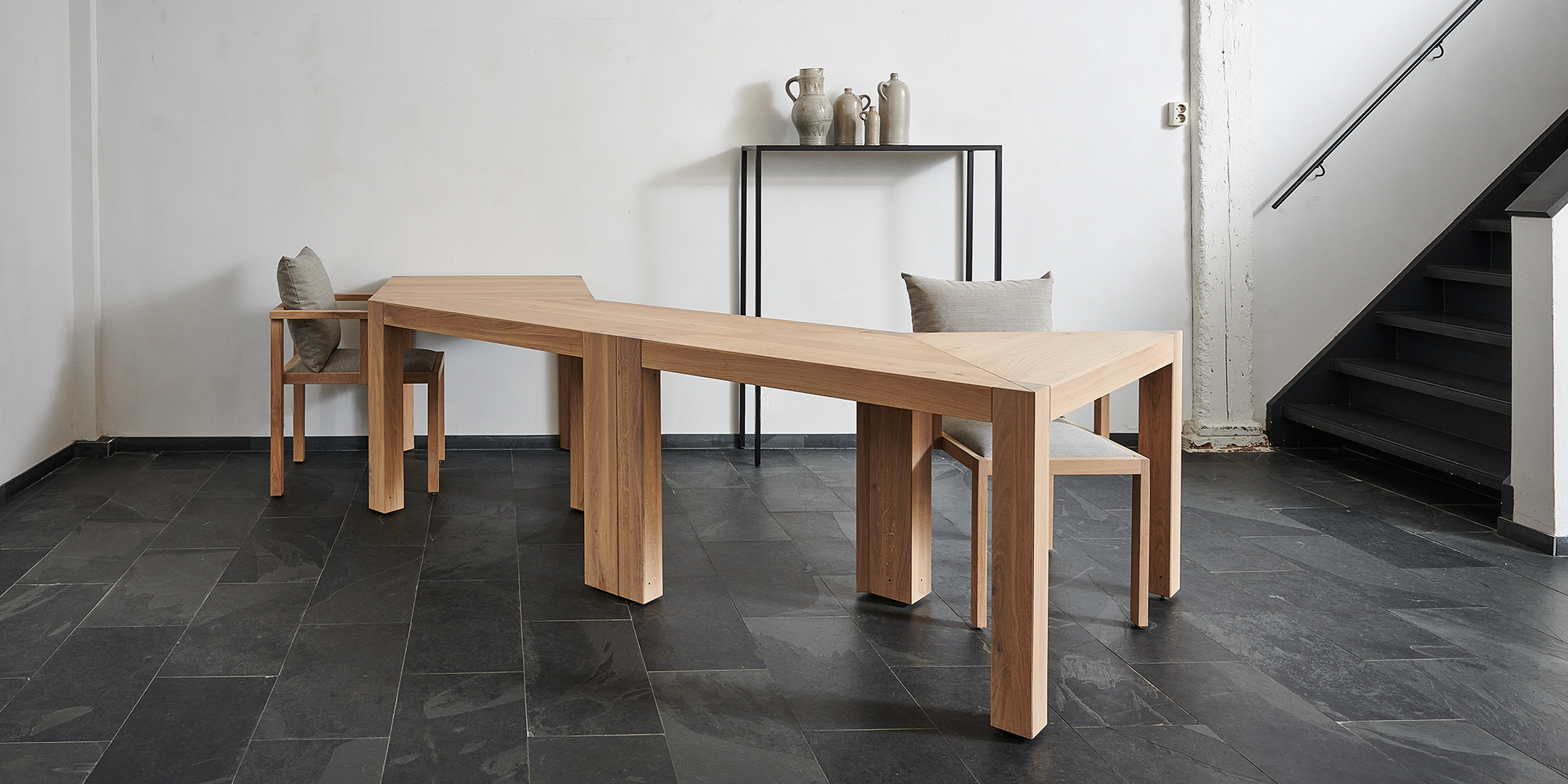 Together with architect/designer Bart Vos, Pilat&Pilat presents the table series 'Kodama' and a chair, 'Hitoshi'. 'Kodama' is a set of tables in different geometric shapes: a system of seven separately available elements. Together they form a square, just like in the Eastern puzzle game Tangram.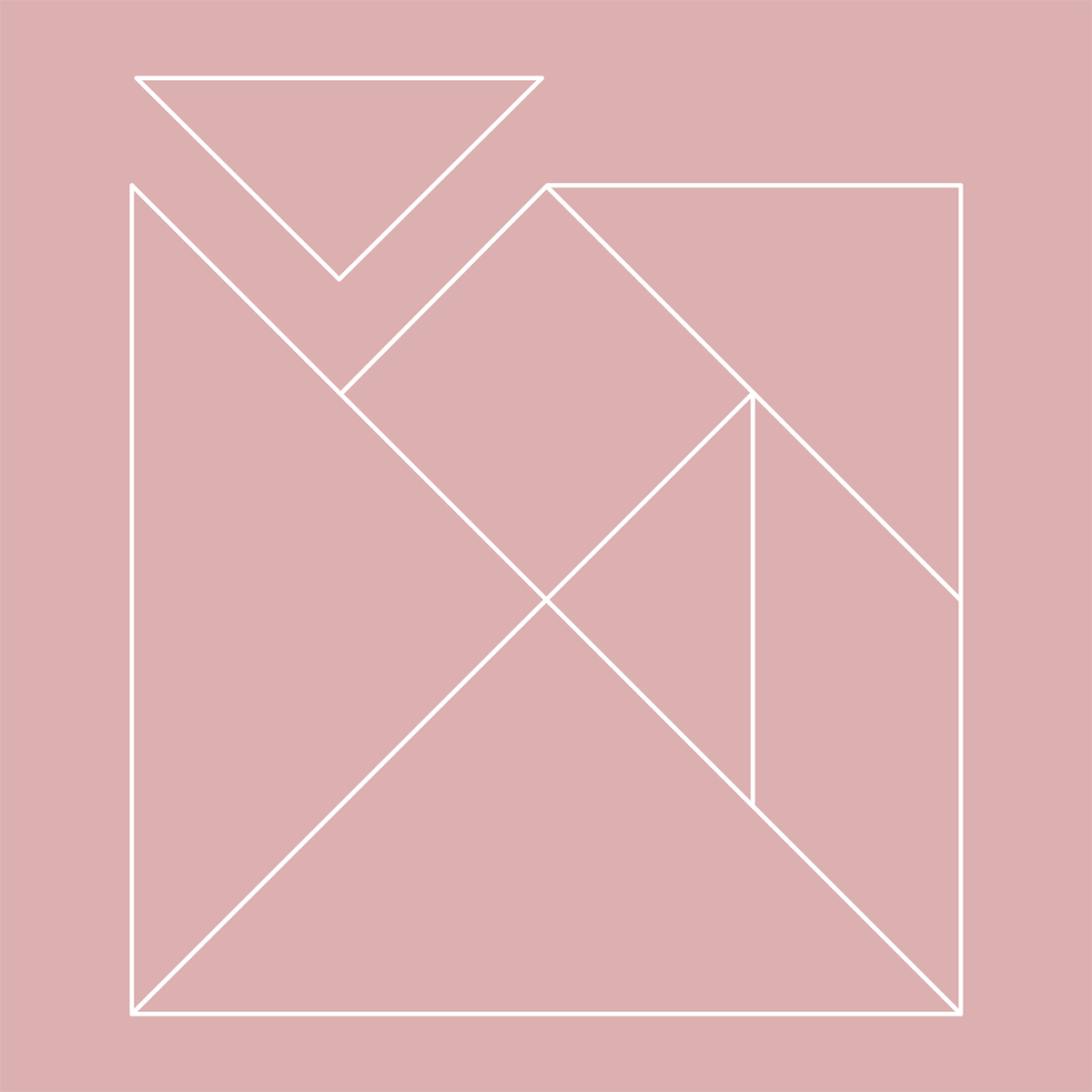 From tiny house to office, kodama adapts to every wish and situation.
The solid oak tables can be used separately but can also be used in all kinds of different setups, at home and in projects. Bart Vos notices the need for flexibility in his work as an architect. 'Tables are quite static in use. 'Kodama' is a table, but also one system. The different tables – triangles, a square and a parallelogram – can be put together in many ways. A simple clamping system connects the tables together."
For example, 'Kodama' is at home in a small kitchen, in the office, but also as a dining table in a large villa. And thus the design meets the growing need for hybrid living and working. "We work and live at home, and that requires adaptation and a dynamic interior," says designer Vos. "In this way, 'Kodama' can serve all year round in all kinds of places in the house, and on occasion merge into a large dining table for the family."


Gjalt Pilat: 'I admire Bart vos not only for his authentic formal language, but also for his sincere interest. He puts himself in the shoes of his clients and that results in design with integrity.'

For 'Kodama', several layers of solid oak wood have been glued crosswise, so that the top cannot start to move. The choice of pattern and wood direction for the tables is precise, because of the linking of the separate tables, just like the detailing of the legs. They must be just as beautiful with a separate table as when they are linked. Pilat: 'It seems simple, but it is ingeniously put together. Just like the tangram: a technical puzzle to make."


Frisian & Japanese ideas connected
At the same time as Kodama, Bart Vos and Pilat & Pilat also present a chair, also made of solid oak. 'Hitoshi' is a clear and sleek design, with a remarkable seating comfort – also thanks to the loose cushion.
Hitoshi Kodama
All furniture in the Pilat & Pilat Famylje collection bears the name of a loved one, together they form a family of furniture. The table set by Bart Vos bears the name of Hitoshi Kodama (1931-2021). This Japanese writer devoted his life to making the Frysk-Japanese dictionary. The name Kodama stands for the connection between the Frisian tables and Japanese ideas.
More information about table series kodama
More information about chair hitoshi
Are you interested? Please feel free to contact us via pilat@pilat.nl